Welcome to Green Building Services,
We provide energy efficient design, construction and consulting services, incorporating sustainable solutions for single family, multi-family and small commercial projects. Our team of experienced professionals is dedicated to providing the most thorough and well informed energy and construction solutions for our clients. Whether your motivation is a beautiful or reimagined home, environmentally conscious design, improved performance/lower utility bills, increased comfort or a healthier environment, Green Building Services is ready to make your vision a reality while helping to create a more sustainable future.
We look forward to partnering with you to help achieve your goals.

GBS offers a client driven design process with styles ranging from traditional to contemporary.
GBS provides an integrated design and build process, including residential and small commercial construction.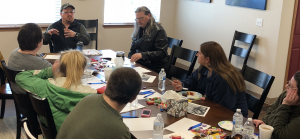 GBS consults with property owners and community groups on Green feasibility studies, project evaluations and Enterprise Green Community certifications and orientations.
Testimonials
Projects
New Homes / Renovations / Additions
LEED / NAHB Green Certified Projects
Enterprise Green Community Certified Projects
Winner  – Detroit Home Magazine – Best Contemporary Home Under 4000 square feet
Merit Award Winner –  Builder's Choice & Custom Home Magazine – Affordable Green Home
Home Builders Association of S.E. Michigan – Award for Achievement in Green Building
A "LEED Platinum Certified Home" Builder